Intelligent Process Automation (IPA)
Run bots that mimic human actions, helping to reduce manual tasks and recognize patterns
in the data, improving the perception of customer service.
Intelligent Process Automation (IPA) is a solution that allows you to manage, automate and integrate digital processes through the use of technological tools that generate value to your company. It manages the flow of data in your company and facilitates identification of improvements in areas of your company and allows you to streamline the required changes.
Intelligent Process Automation (IPA) is the union of digital process automation, robotic process automation and artificial intelligence to manage, automate and integrate processes.
Companies that have used IPA have been able to automate up to 70% of their processes, increasing the productivity of their work teams.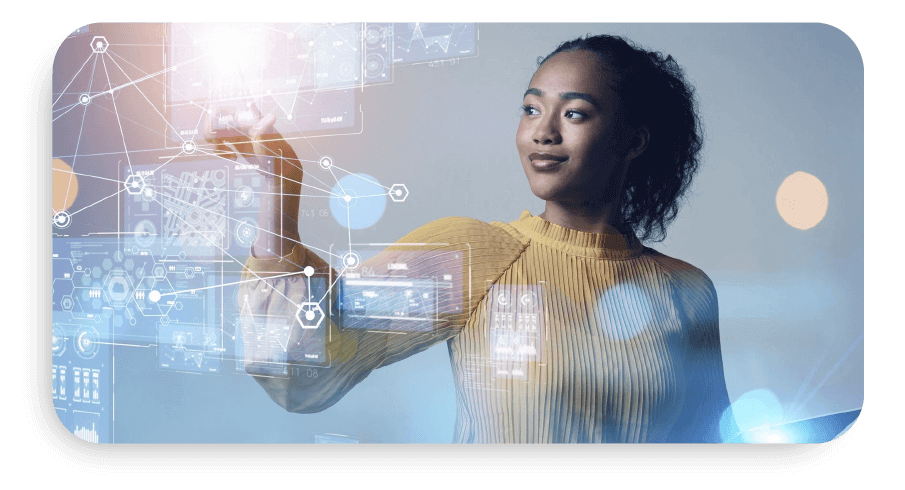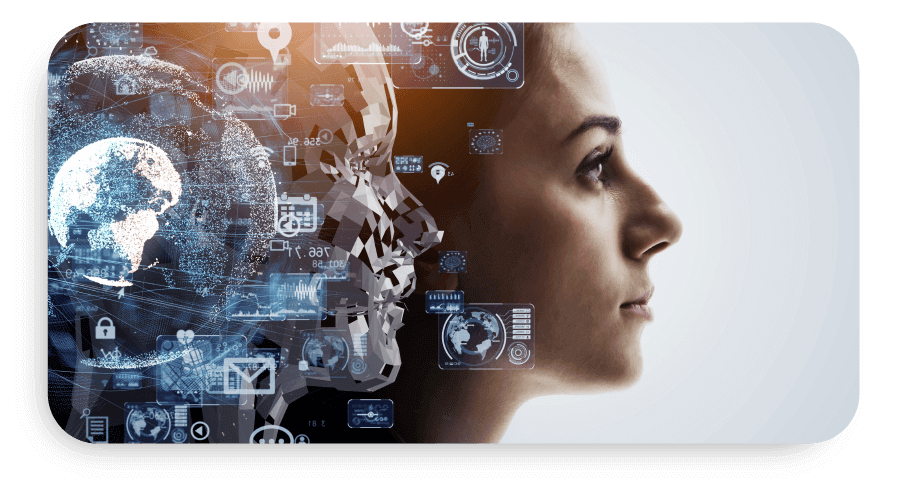 SQDM has 17 years of experience implementing Intelligent Process Automation (IPA) technologies, our extensive knowledge of the core processes of companies in different industries, positions us as a strategic partner in the market.
Benefits of IPA technologies
Automates manual tasks and allows you to make better use of your team's talent.
Increases process accuracy, and reduces the probability of errors.
End-to-end process visibility and customer traceability.
Improve agility and speed, of process.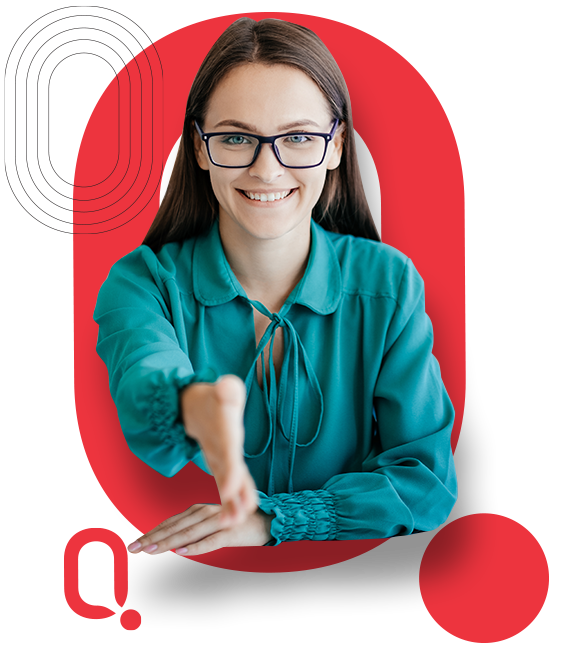 Handle large amounts of data in a shorter time frame, reducing operational costs.
Creates workflows that can be replicated to other areas of the company.
Allows for streamlining legal changes to quickly comply with legal and regulatory requirements.
Technologies that you can apply with our IPA service
Automates flow of processes so that bots execute autonomously.
Combines logic, data and processes, uses information patterns to improve times and generate intelligent responses.
Orchestrate people, applications, devices and information throughout your organization.
Optimize business processes to achieve efficiency throughout your company.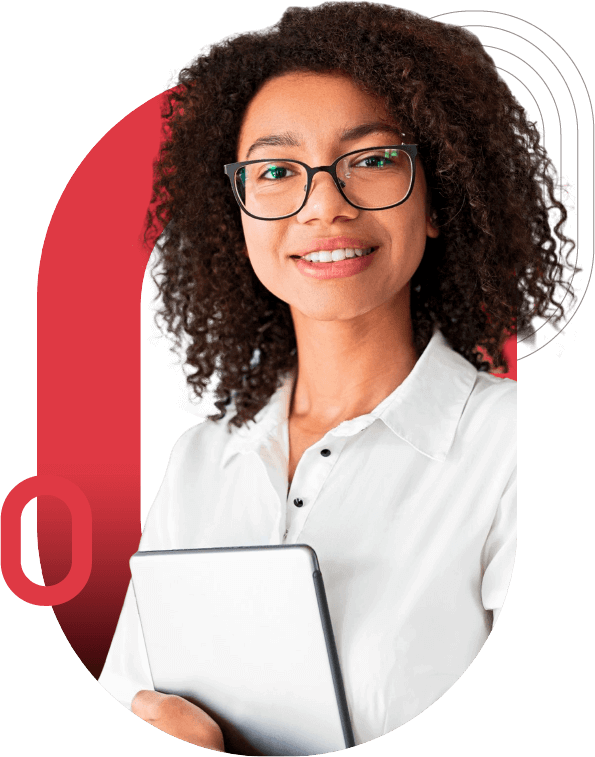 Achieve your company's productivity objectives with SQDM
Our team has the knowledge and experience to accompany our clients in the resolution of organizational problems and achieve the fulfillment of their strategic objectives.

Bizagi is a Low-Code platform that allows you to automate processes in your company, transforming your business operations.
Bizagi is the most flexible and user-friendly solution on the market, making it easy for users of any programming skill level to create enterprise applications that improve efficiency and agility throughout your company.
With Bizagi you can identify optimal workflows, create applications that deliver maximum value, quality user experiences and monitor workflow performance to continue to deliver value as business requirements evolve.
Get ready to implement the most flexible and user-friendly solution on the market that will bring you one step closer to digital transformation. 
Reduces duration time of processes by automating them.
Increases control over processes being automated.
Reduces risk of human mistakes.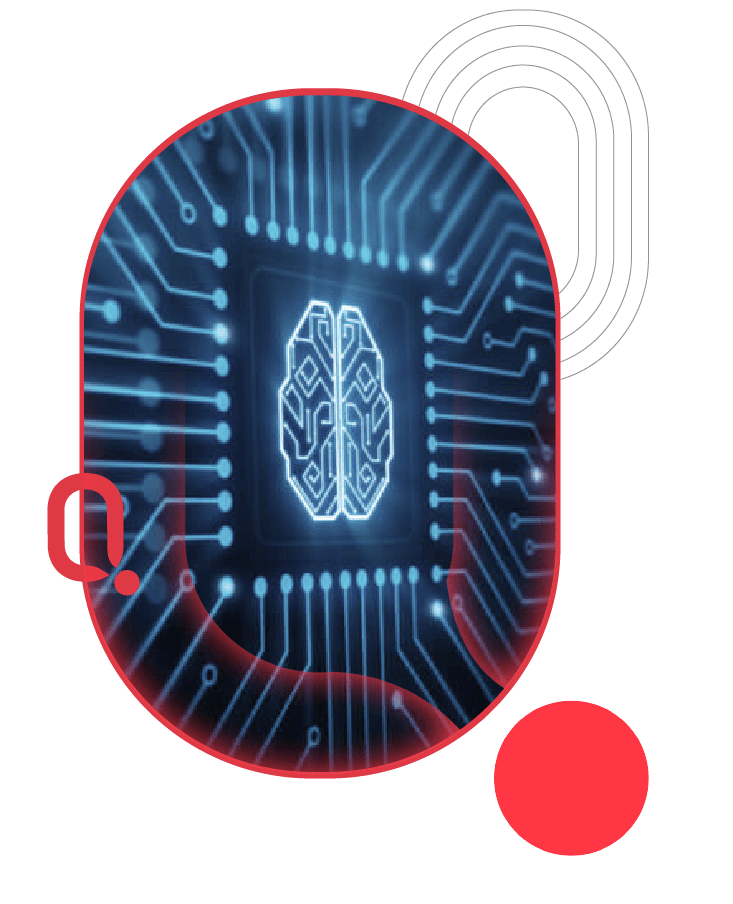 Eliminates repetitive tasks that hinder processes.
Ensures compliance with internal regulations.
Allows decisions to be made that benefit processes without affecting workflows.
Centralizes interactions with customers to provide consistent responses.
The three key components of Bizagi
Bizagi Modeler
Transform the way your team works.
Create customized and effective workflow diagrams.
Improve the efficiency and dynamism of activities performed in the company, eliminating bottlenecks and human errors.
Connect simultaneously and from the cloud with team members working on process diagrams.
Know and navigate from one end to the other in process or sub-process diagrams.
Bizagi Studio
Create, study and understand workflow diagrams.
Transform the user interface according to your needs with the 63 available widgets, or build a new one.
Create customized sites for each worker.
Usa los más de 60 conectores o crea uno nuevo para integrar los sistemas de tu empresa.
Integrate spreadsheets into your processes.
Bizagi automation
Create business applications in the cloud that optimize and automate your operations quickly.
Increase efficiency and reduce costs.
Improve customer experience and increase revenue.
Ensure compliance and mitigate risk.
Discover our range of products based on IPA platforms
Manages, administers and controls the monitoring of public procurement.
Management of client requests for credit restructuring or refinancing.
Performs management of requests, complaints, claims, suggestions, or compliments.
Performs management of customer linkage (Natural/Legal) for emergency loans.
Performs management of the development of a contract, depending on the type of business.
Manages credit application and approval of a client.
Manages service requests depending on the type of typology and sub-typology.